Dr. Raquel Peyraube is a doctor in medicine and a specialist in the problematic use of drugs. She has trained in psychiatry, toxicology and psychoanalytical psychotherapy and in subjects such as childhood, adolescence and social exclusion. She has 28 years' experience in the field. Throughout her career, she has made contributions in training, prevention, treatment and damage reduction, including innovating theoretical and methodological developments with emphasis on ethical issues. As a former clinical director of ICEERS, she is now an ad hoc consultant of the Uruguayan National Drugs Secretariat giving advice on reform of the public drugs policy and of the Institute of Cannabis Regulation and Control. She is a clinical researcher and a member of research teams for monitoring the law in Uruguay. She sits on several international scientific committees and is an active member of the IACM (International Association for Cannabinoid Medicines). She currently works on the development of clinical trials, medical education on medicinal cannabis, and dissemination of information and advice for reform of drugs policies in various countries.
Meet the Experts is a series of interviews conducted by experts from the field of Cannabis to world leaders in research and clinical practice of Cannabis as medicine.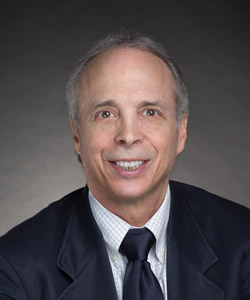 Dr. Ethan Russo, MD, and board-certified neurologist, is a psychopharmacology researcher, and Medical Director of PHYTECS, a biotechnology company researching and developing innovative approaches targeting the human endocannabinoid system (eCS).
Previously, from 2003-2014, he served as Senior Medical Advisor and study physician to GW Pharmaceuticals for several Phase I-III clinical trials of Sativex® for alleviation of cancer pain unresponsive to optimized opioid treatment and studies of Epidiolex® for intractable epilepsy.
He has held faculty appointments in Pharmaceutical Sciences at the University of Montana, in Medicine at the University of Washington, and as visiting professor, Chinese Academy of Sciences.
He is a Past-President of the International Cannabinoid Research Society, and former Chairman of the International Association for Cannabinoid Medicines. He serves on the Scientific Advisory Board for the American Botanical Council.
He is author of numerous books, book chapters and articles on cannabis, ethnobotany and herbal medicine. His research interests have included correlations of historical uses of cannabis to modern pharmacological mechanisms, phytopharmaceutical treatment of migraine and chronic pain, and phytocannabinoid/terpenoid/serotonergic/vanilloid interactions.
On May 2016 he has been in Uruguay as invited professor of the Medical Cannabis Course for Physicians organized by the Physicians Union (SMU), ICEERS and the National Drug Board. His lectures have had a tremendous success.
R. Peyraube: Please, tell us what the Clinical Endocannabinoid Deficiency (CED) is, and how you came to think of it.
E. Russo: Clinical endocannabinoid deficiency (CED) is a concept that I thought of for a long time, but first published in 2001, then more extensively in 2004, with an updated review in 2016. The endocannabinoids are chemical neuromodulators akin to neurotransmitters, but that work by modifying release of the latter. Each neurotransmitter has one or more diseases that are associated with a deficiency: We see that acetylcholine is deficient in dementias, such as Alzheimer disease, serotonin may be too low in depression, and dopamine is insufficiently available in Parkinson disease. I wondered then, what might happen when endocannabinoid function became deficient? The answers were clear: a wide variety of problems would ensue throughout the body, particularly the appearance of pain where none should be present; sensory disturbances; upset in gastrointestinal function, and mood problems, among others. This situation seemed to fit a variety of diseases wherein our "conventional treatment" had provided poor benefits. Foremost among these were migraine, fibromyalgia and irritable bowel syndrome.
R. Peyraube: Which is the theory that holds its existence?
E. Russo: Commonalities exist for these three disorders. They are all diagnoses of exclusion where there are no laboratory tests or scans to prove their presence. Rather, they are clinical syndromes defined by typical symptoms. All are quite common, and often poorly treated despite efforts with many drug and non-drug approaches. Additionally, all involve pain that seems out of proportion when there is no definable tissue abnormality. All are associated with hyperalgesia, an over-reaction to pain that may be mediated in the brain. Additionally, they are somewhat genetically determined, and are co-morbid conditions. That is, they tend to occur in the same individuals over the course of a lifetime. All of these features suggested a common pathophysiology that was not apparent from other explanations. A clinical endocannabinoid deficiency seemed to be the best candidate to explain them, particularly since cannabis seems to provide excellent relief for all three conditions.
R. Peyraube: This theory would apply to all diseases that usually we recommend or prescribe cannabis or cannabinoids? If not so, can you tell us what are the diseases explainable by this theory?
E. Russo: No, but it applies to many. There is evidence that CED is also a factor in motion sickness, Parkinson disease, post-traumatic stress syndrome, certain kinds of depression, causalgia, complex regional pain syndrome, and many others.
R. Peyraube: Being one of the most important referents in this field, as a researcher and clinician with an enormous experience, what would you recommend for patients suffering these diseases that are thinking of starting a treatment with cannabis because they are not getting the expected results with their current treatments?
E. Russo: Starting cannabis-based medicine is a serious issue in most areas because of its legal status, or failing a problem there, lingering doubts about its safety and efficacy. First, I would offer reassurances that cannabis can be extremely safe when properly employed. Additionally, except for lung problems associated with smoking, or the possibility of taking too much too fast, the long-term risks are very benign, indeed. My best advice is the following:
Start low and go slow with your dosing
Use only enough to control symptoms (pain, spasticity, etc.), but not so much as to produce unnecessary psychoactive effects
Choose a caregiver that is knowledgeable in the area, or open-minded enough that s/he will listen to your concerns and appreciate your efforts to educate them
R. Peyraube: Are there any risks related to the interactions with the regular medication usually taken?
E. Russo: In most instances, no. There are possibilities for sedation combining cannabis with medicines or alcohol, but these are not usually severe. Cannabidiol in very high doses will affect levels of some anticonvulsant medicines, but there are no medicines that cannot be combined with cannabis as long as suitable vigilance is applied.
R. Peyraube: If cannabis treatment works for them, which is the expected evolution? I mean, are the results immediate and spectacular? If not, how long it takes to see if it will work?
E. Russo: Most conditions treated with cannabis in which it can help will show a response in 2 weeks, or at most, a month. The exception is Parkinson disease, where several months may be necessary to produce the best effects. Since cannabis is primarily employed for chronic conditions, if it does help, and does not produce too many side effects, then it may be used indefinitely.
R. Peyraube: Thank you so much for sharing with us your knowledge and experience in Cannabis and Cannabinoids field, and for helping us to spread scientific information so that people can make good decisions.